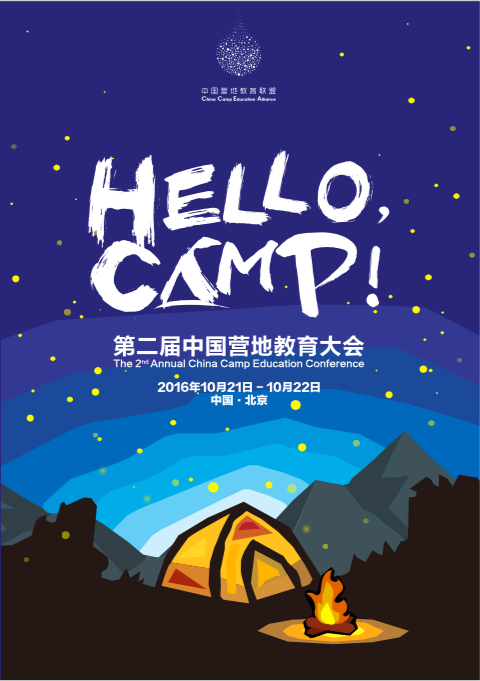 Industry training (2016/10/18-2016/10/20)
Training subject
Expand the international vision of camp educators, gain a deeper understanding of the value of camp education, and promote the development of industry talents.
Training camp educators work methods and skills, and improve professional skills.
Course Introduction
Promoting the development of camp education in China and allowing more children to experience the benefits of camp education is inseparable from the investment and dedication of professionals. This time, the China Camp Education Conference specially invited international camp education experts to provide professional training courses for camp education practitioners in the early stage of the conference to help them improve their professional skills and abilities.
CCEA Whampoa Phase II Alumni Association-Three Course Themes + 2 Chinese Camp Education Practical Case Workshops
Camp Program Designing Course【Camp Program Designing Course】
Camp Counselors Course【Camp Counselors Course】
Camp Leaders Course【Camp Leaders Course】
Participants of China Camp Education Practical Case Workshop
Qixing Camp Education CEO Xu Ji
Li Jinghui, Founder and CEO of Youmei Experience Camp
Official meeting (2016/10/21-2016/10/22)
Conference theme-openness and cooperation #Hello, Camp!#
The most extensive international industry conference since the establishment of China Camp Education Alliance!
Camp education experts at home and abroad gathered in Beijing in October to invite all walks of life to participate in the most international event in China's camp education industry!
At the same time, 60 parallel workshops were held to create in-depth exchange opportunities for participants!
Features of this year
Global camp education experts share global camp academic research and the latest development trends
Create exchanges and cooperation in the camp education industry, and open up the entire industry chain of pan-education upstream and downstream
Industry training/theme conferences/parallel workshops/exhibitions/carnivals, bringing together more than 1,000 Chinese and foreign camp education experts, scholars and practitioners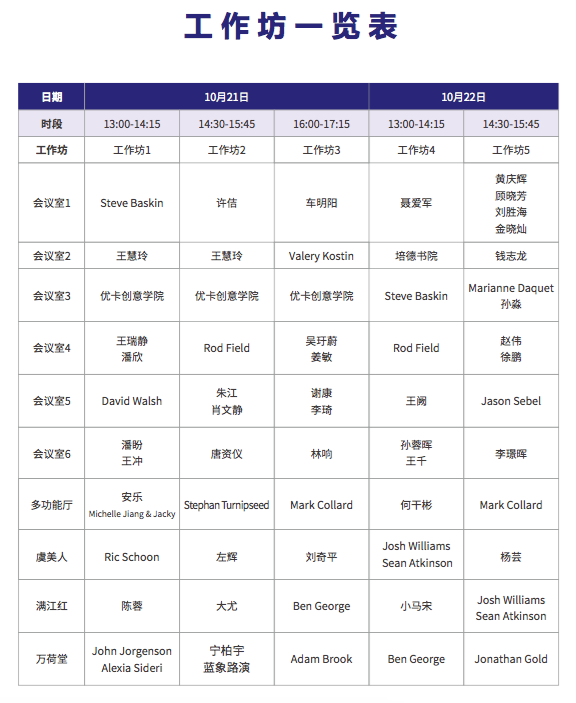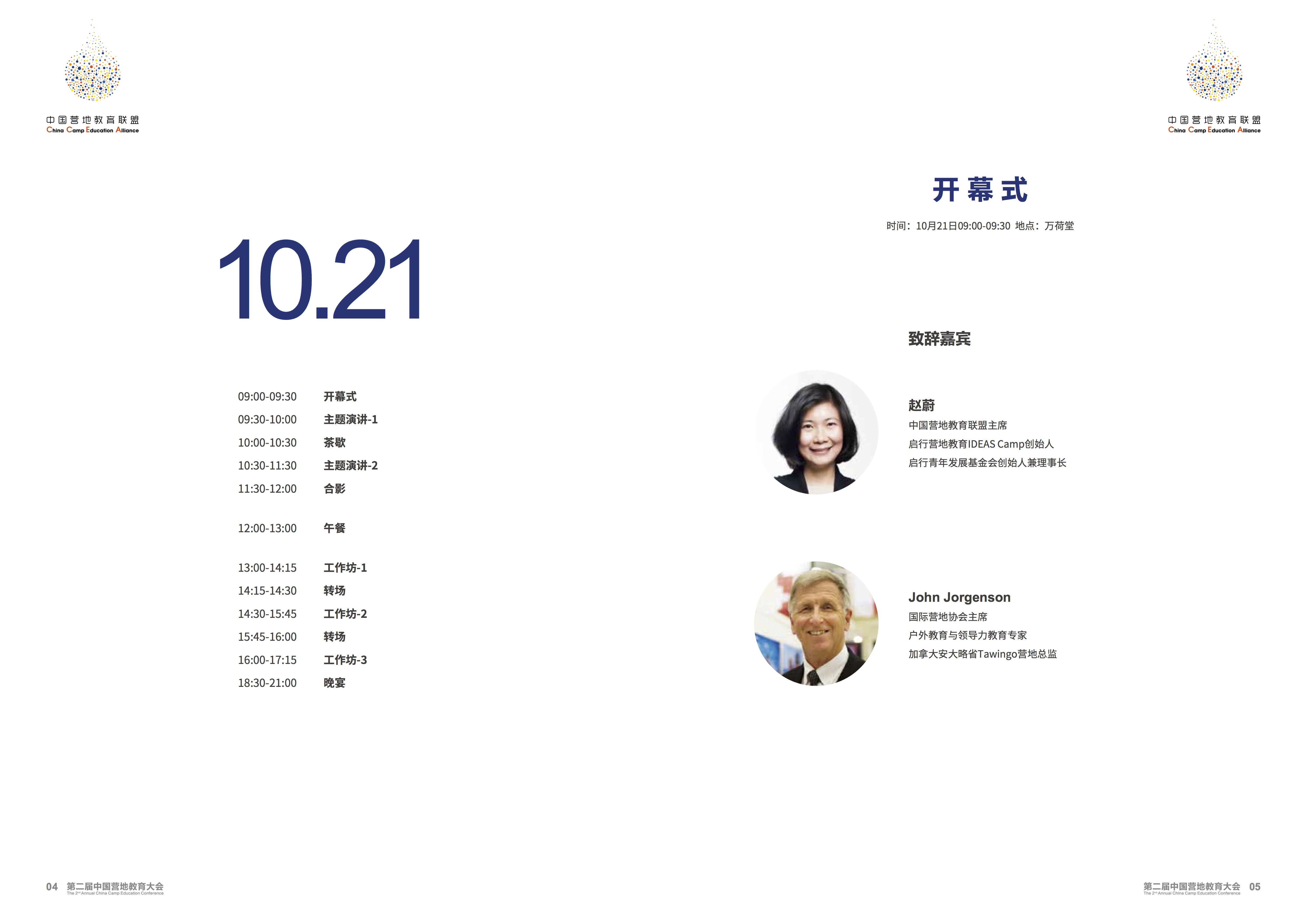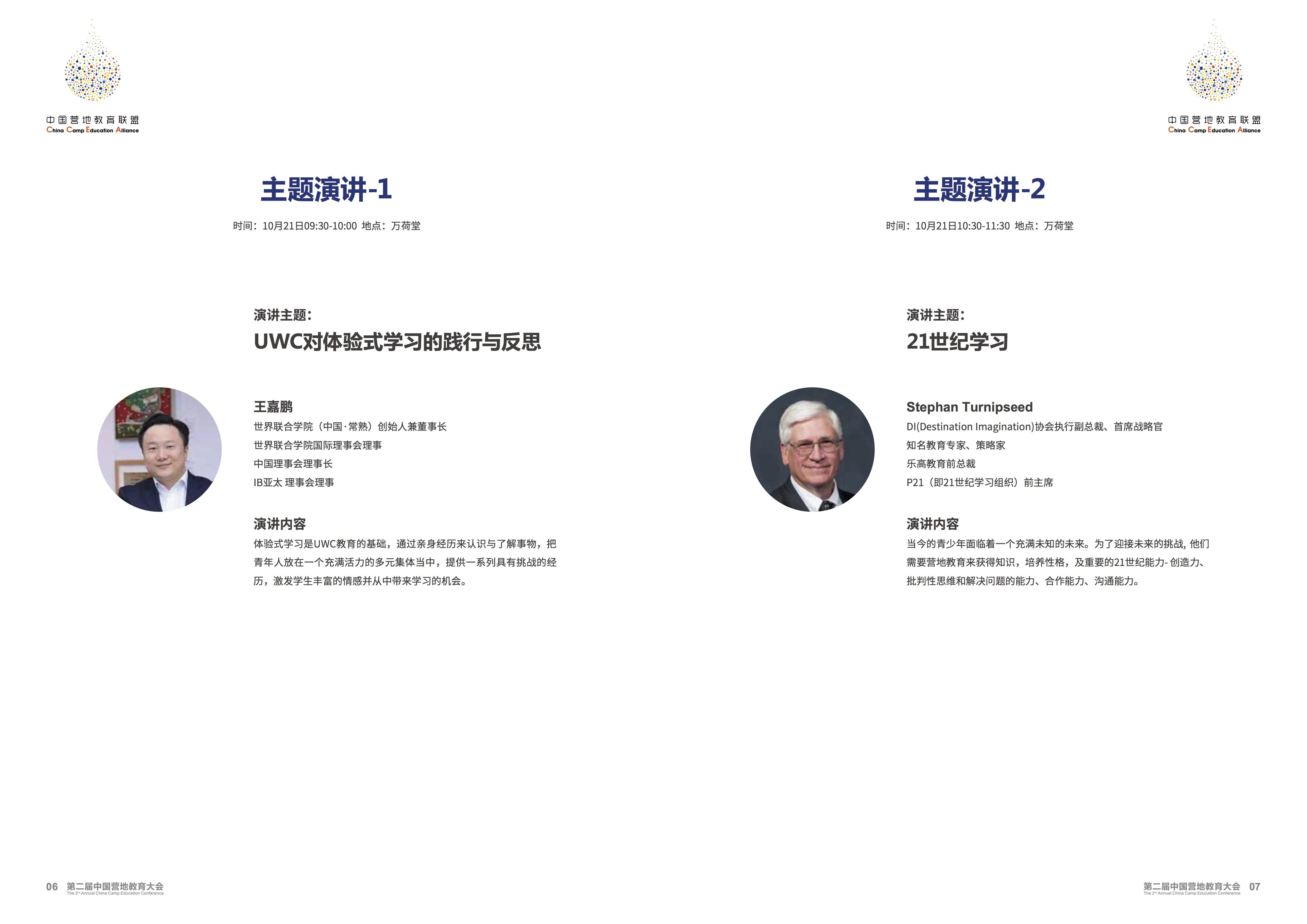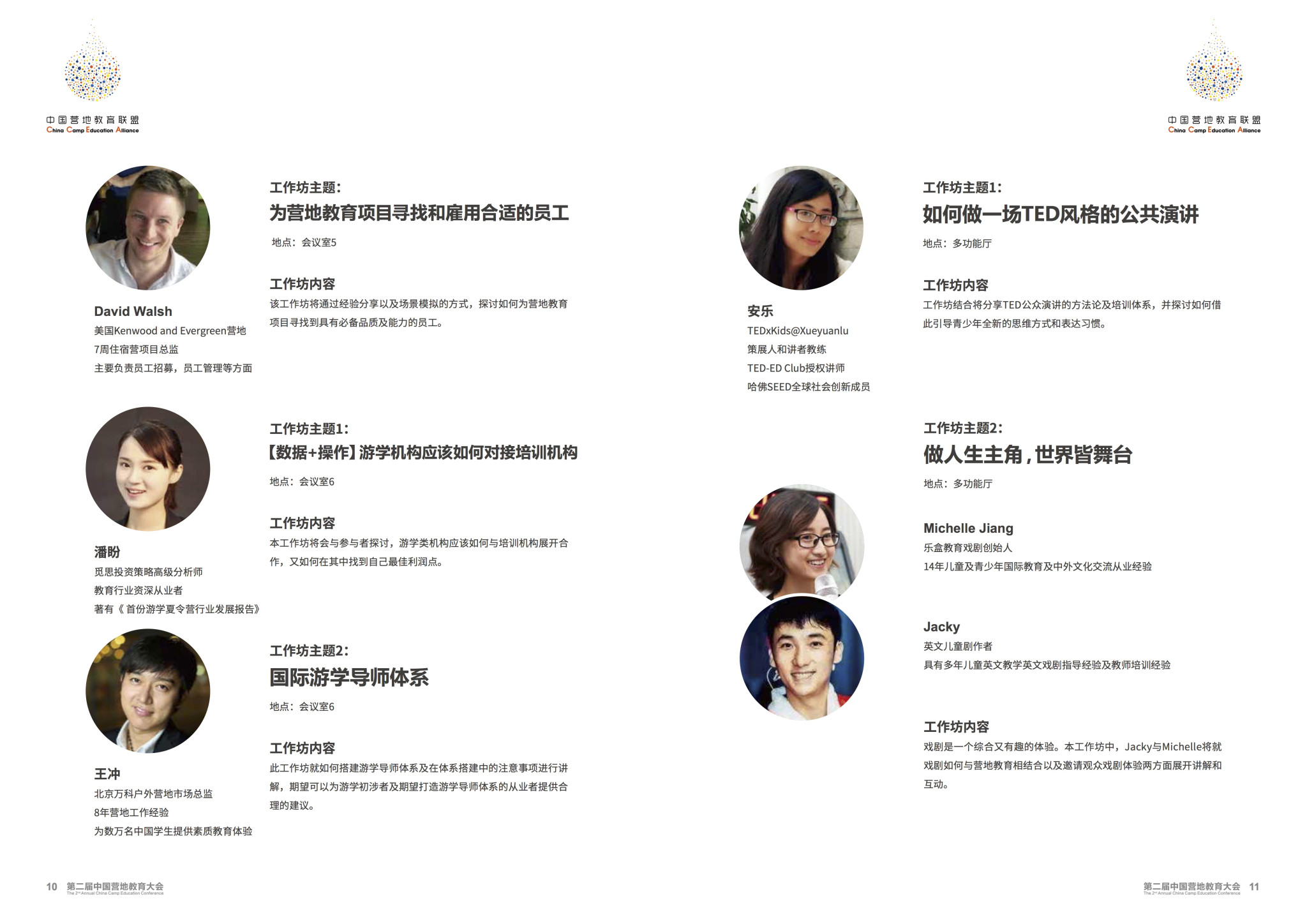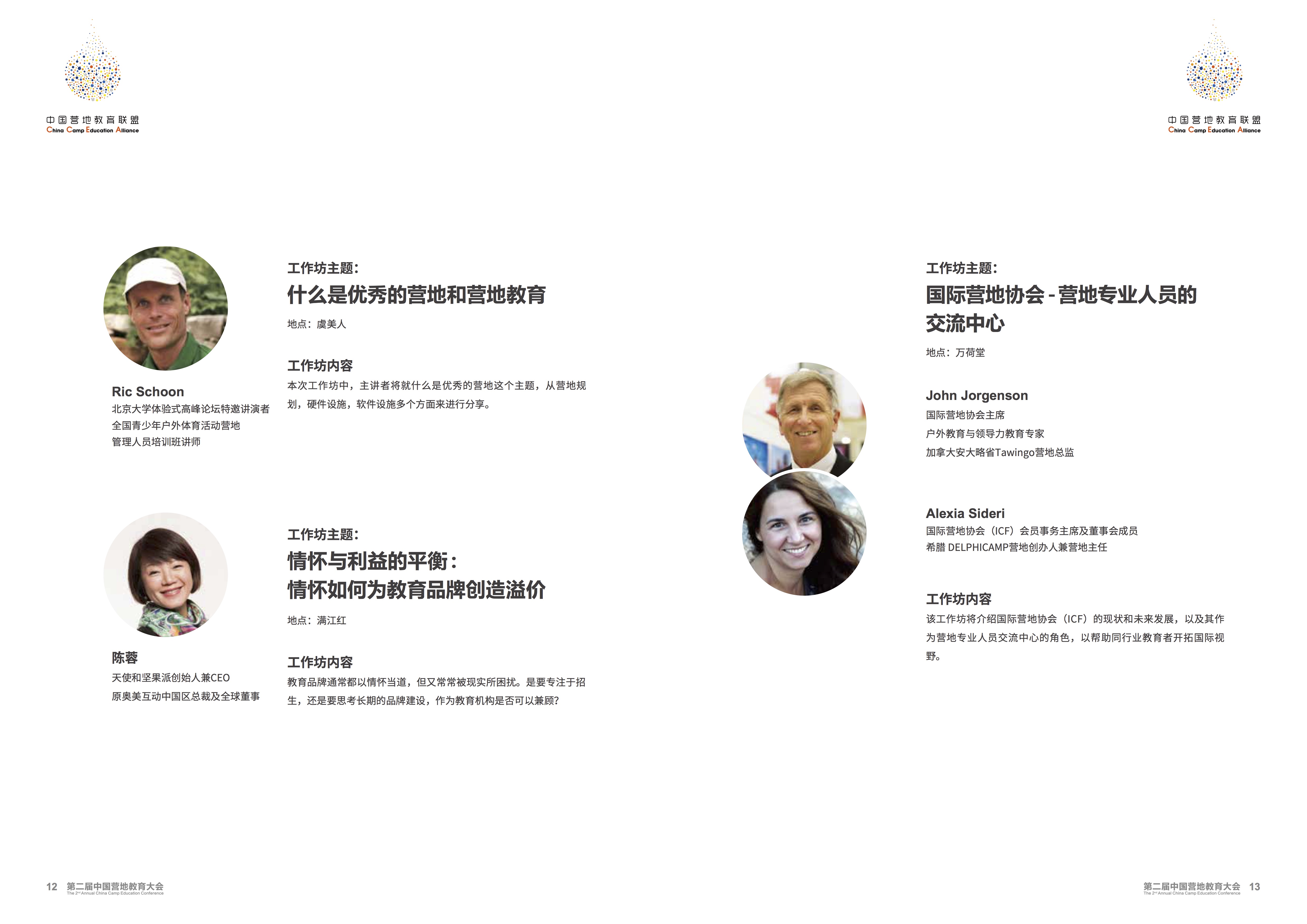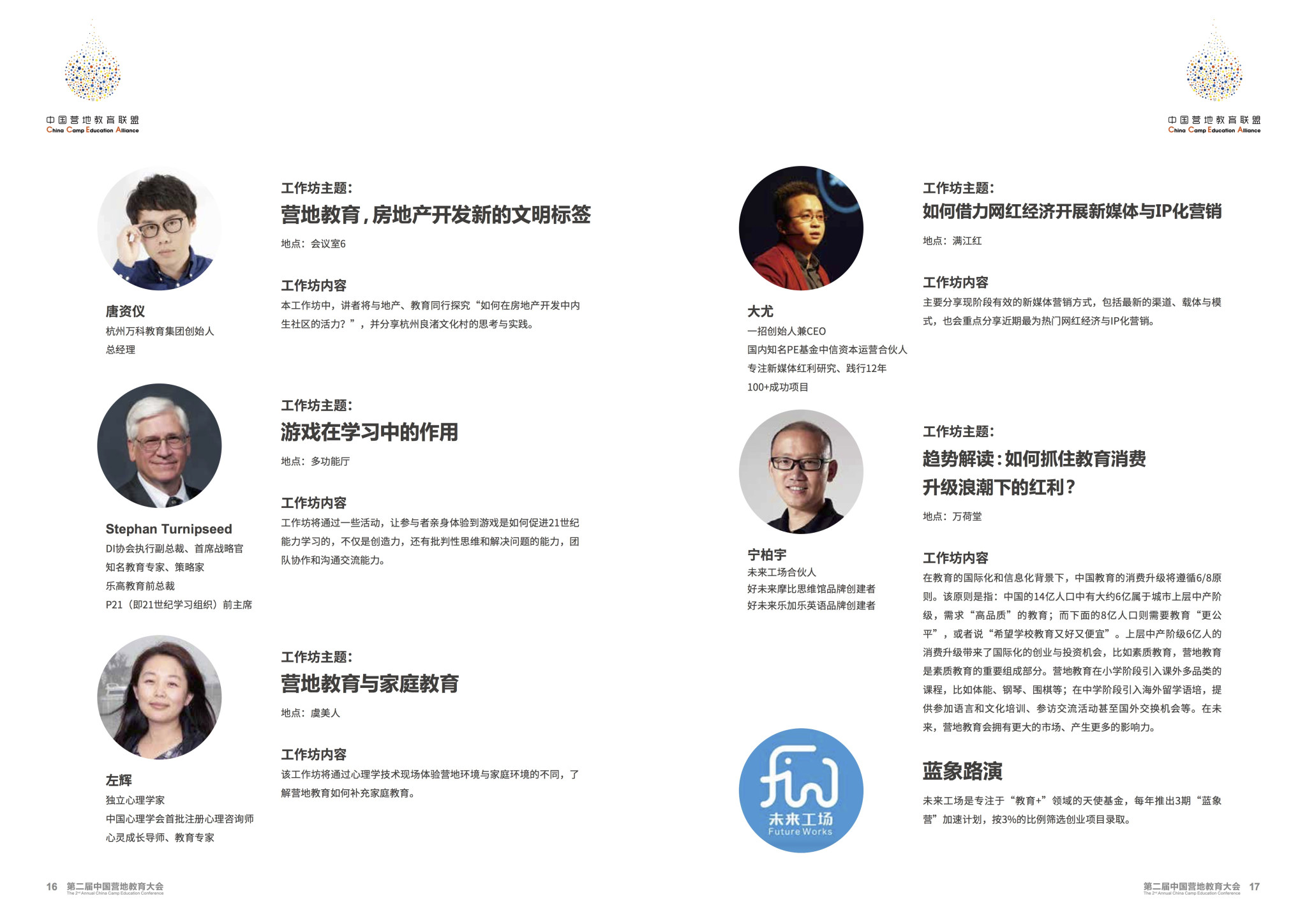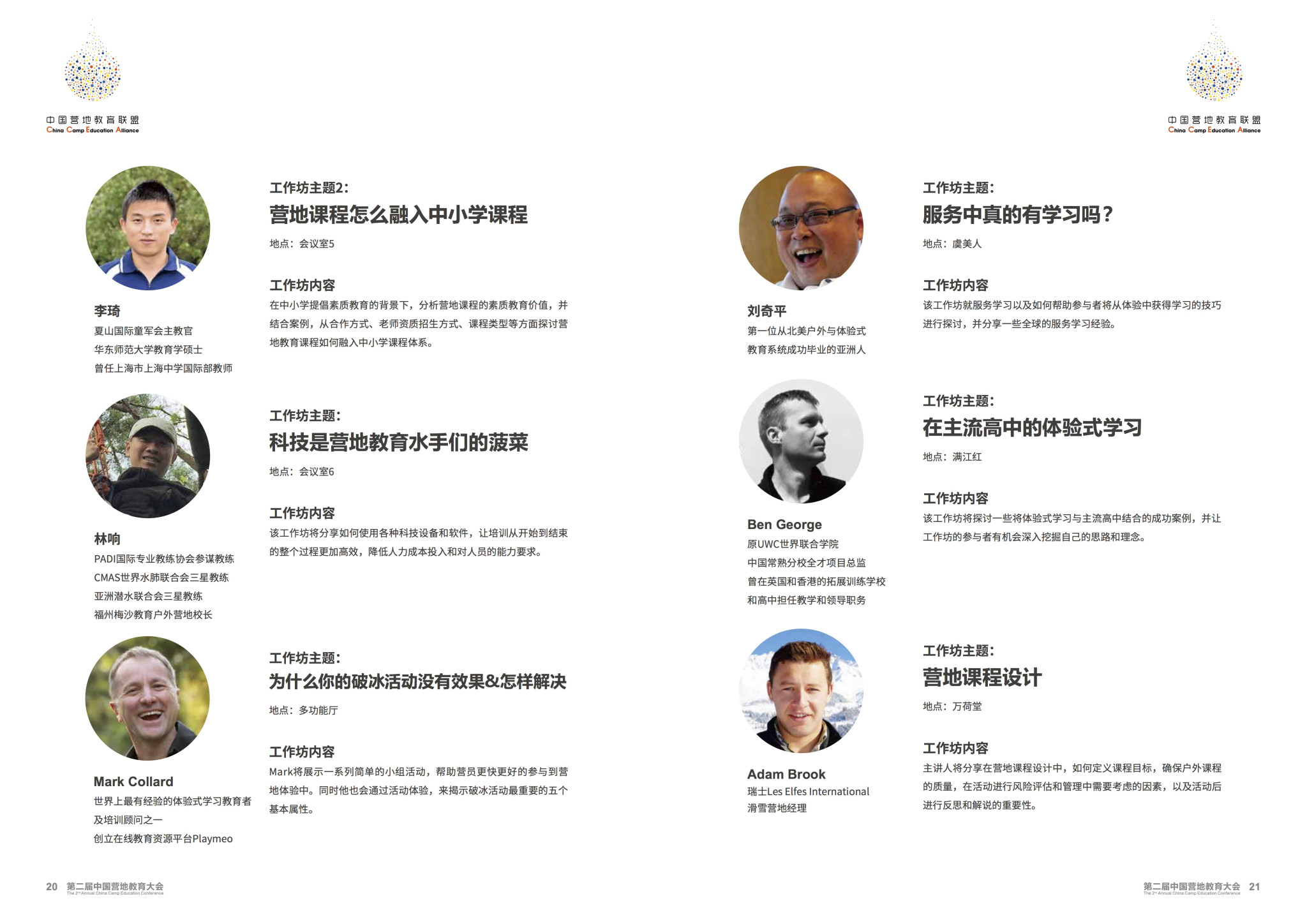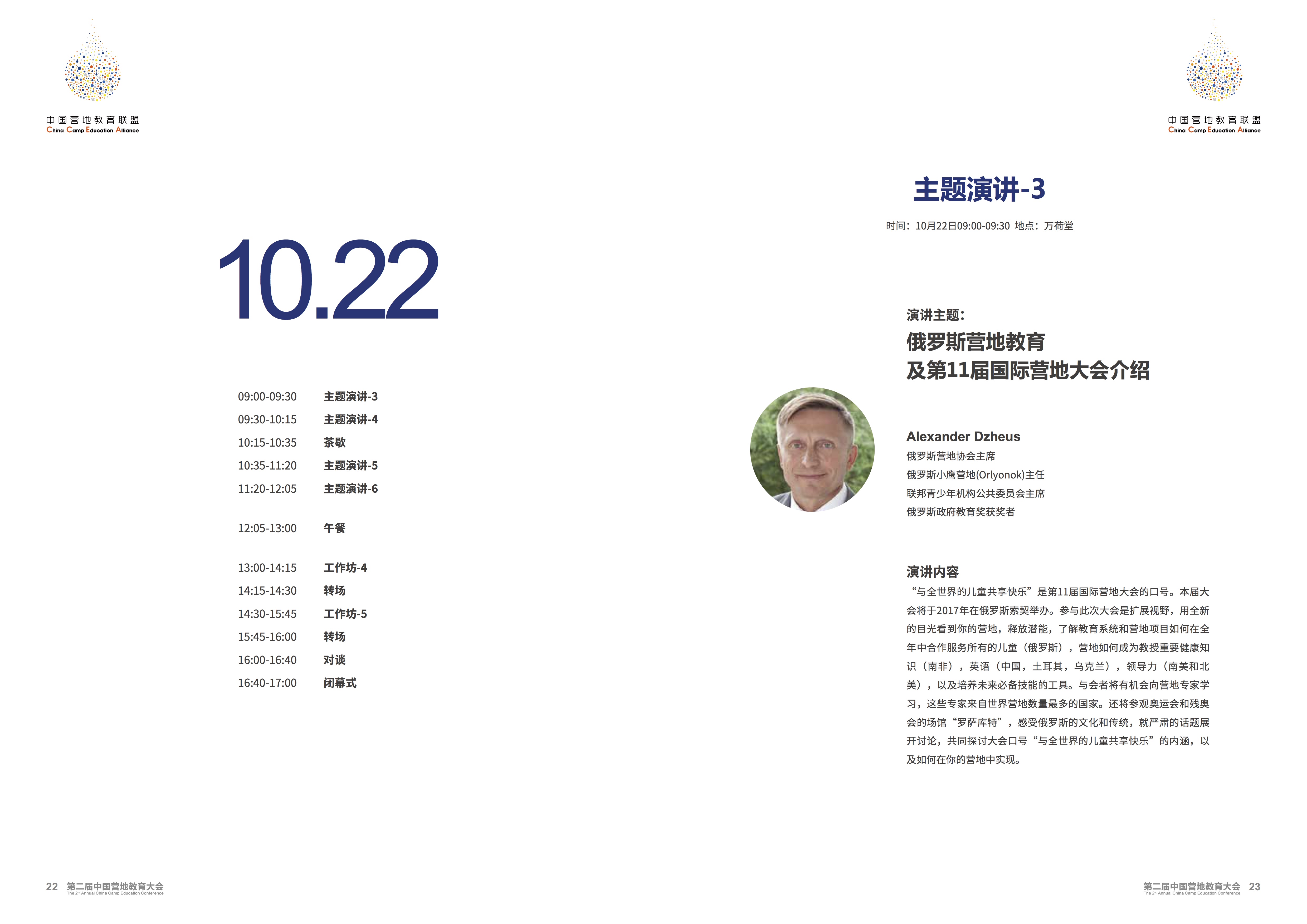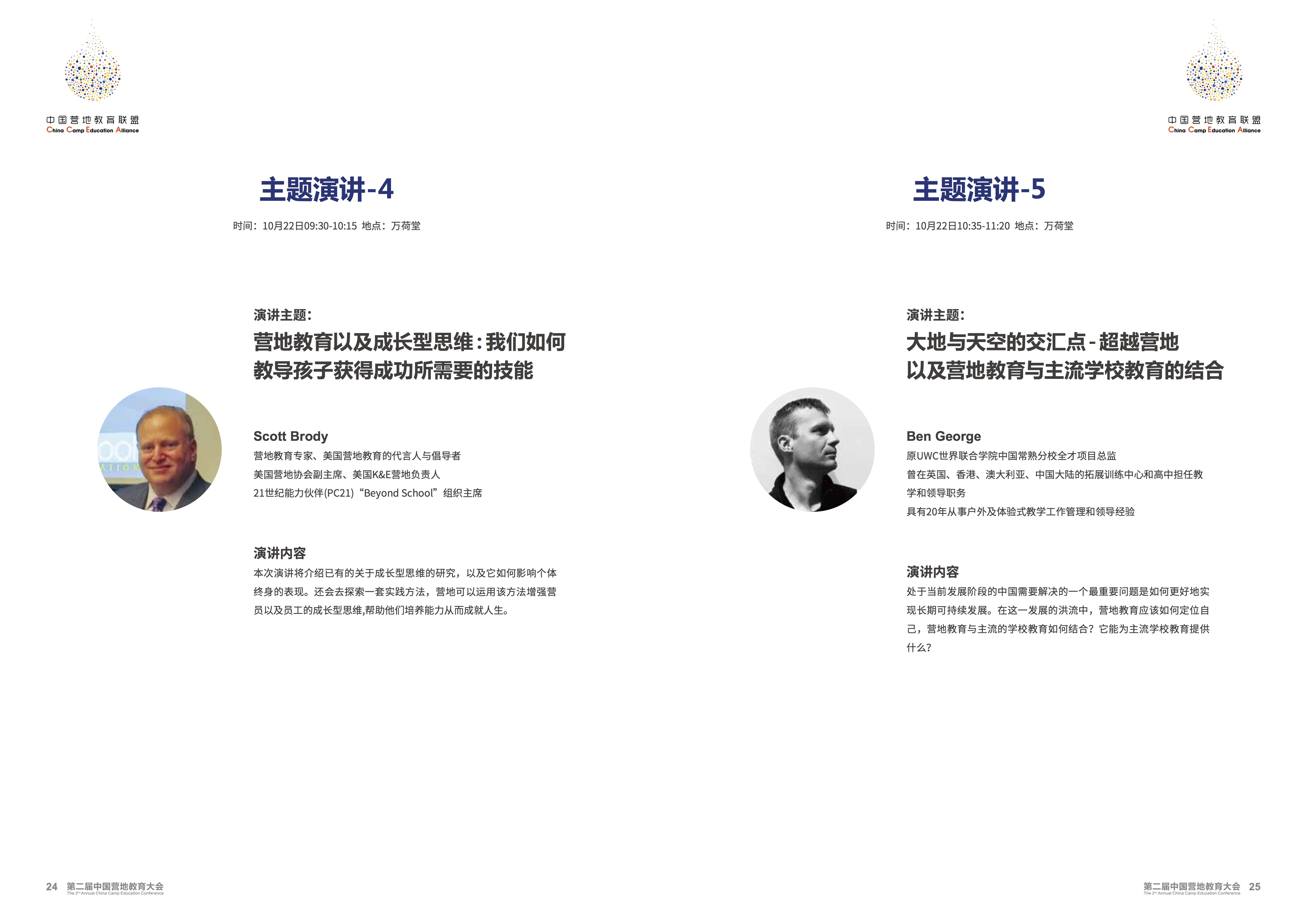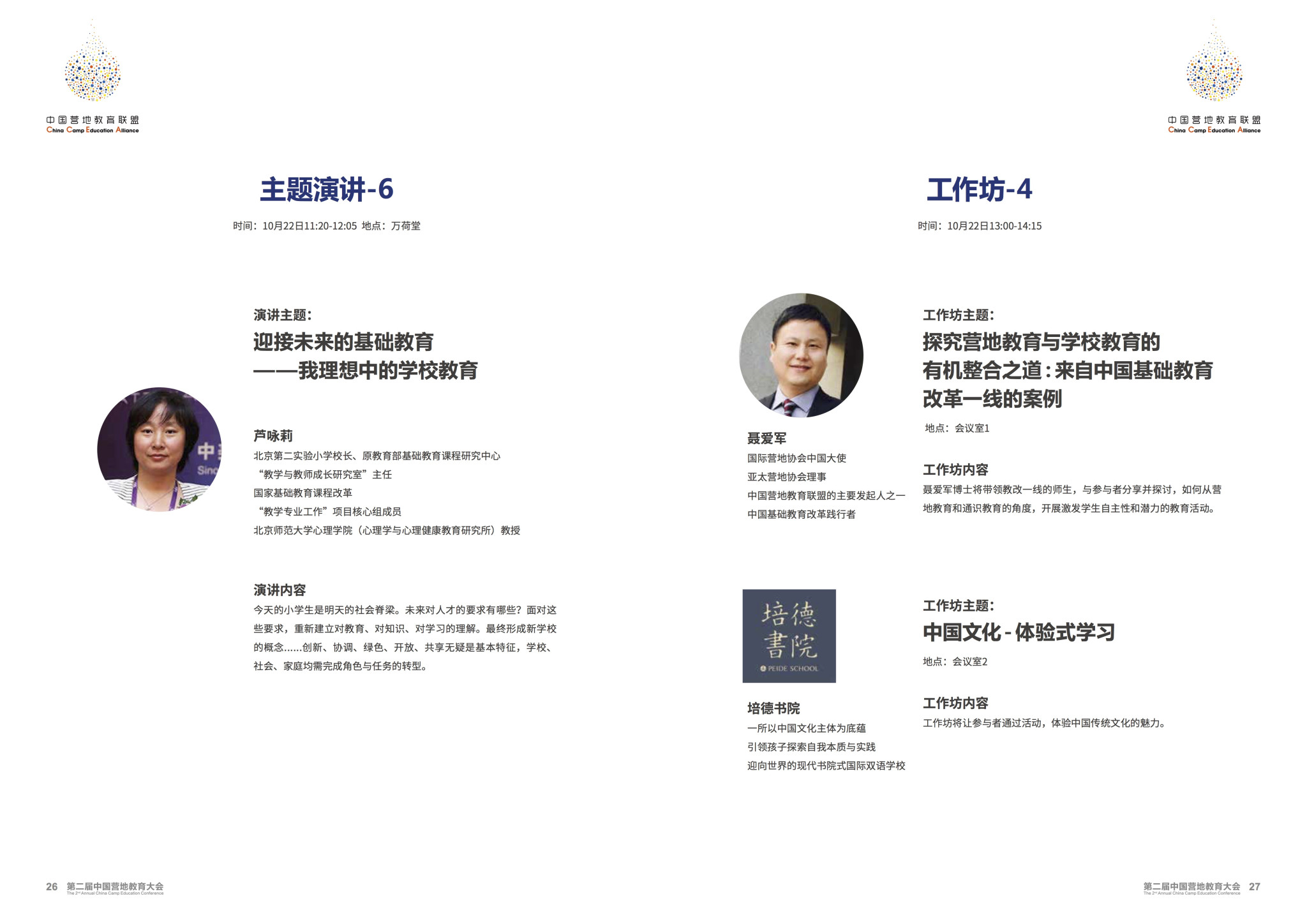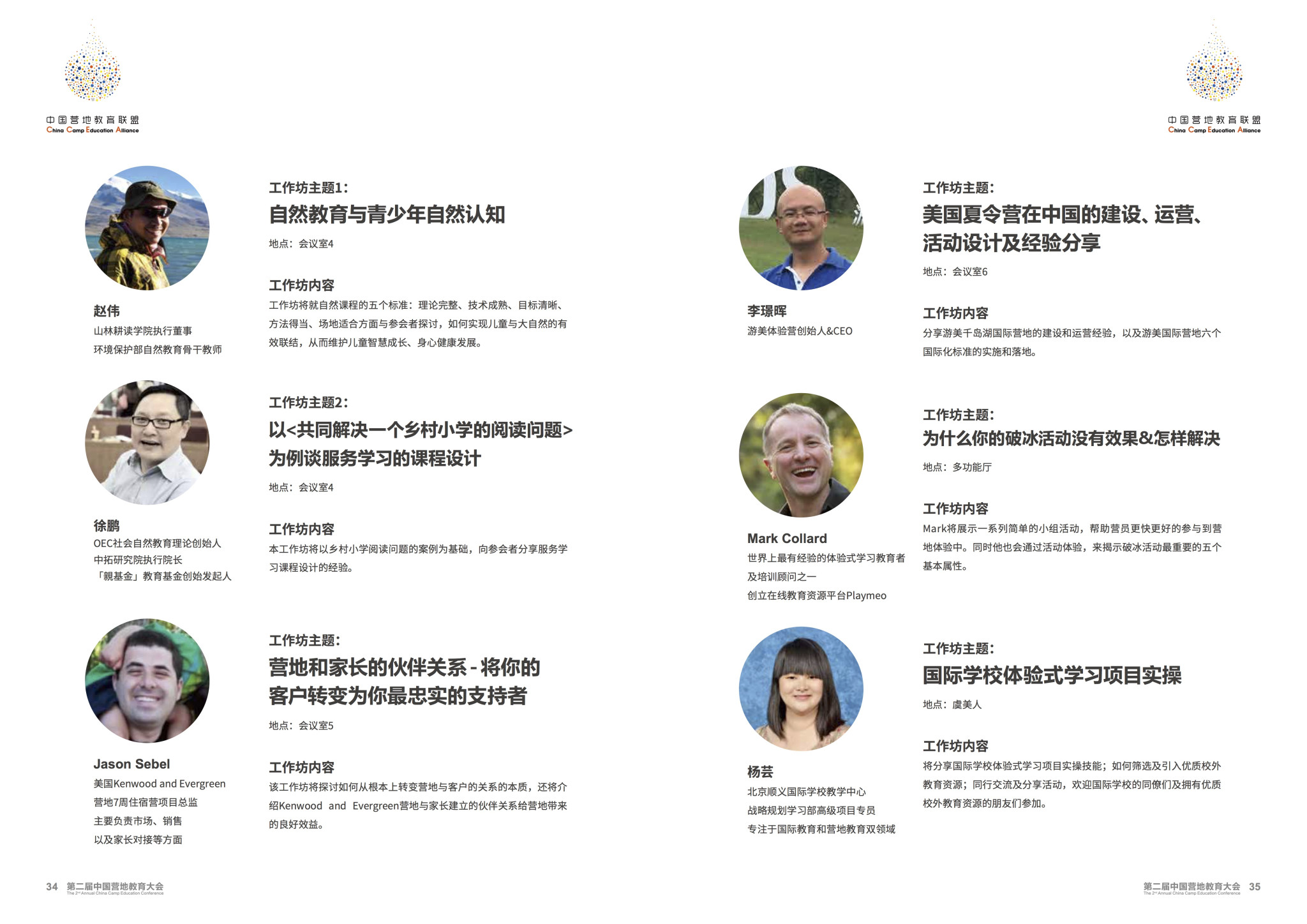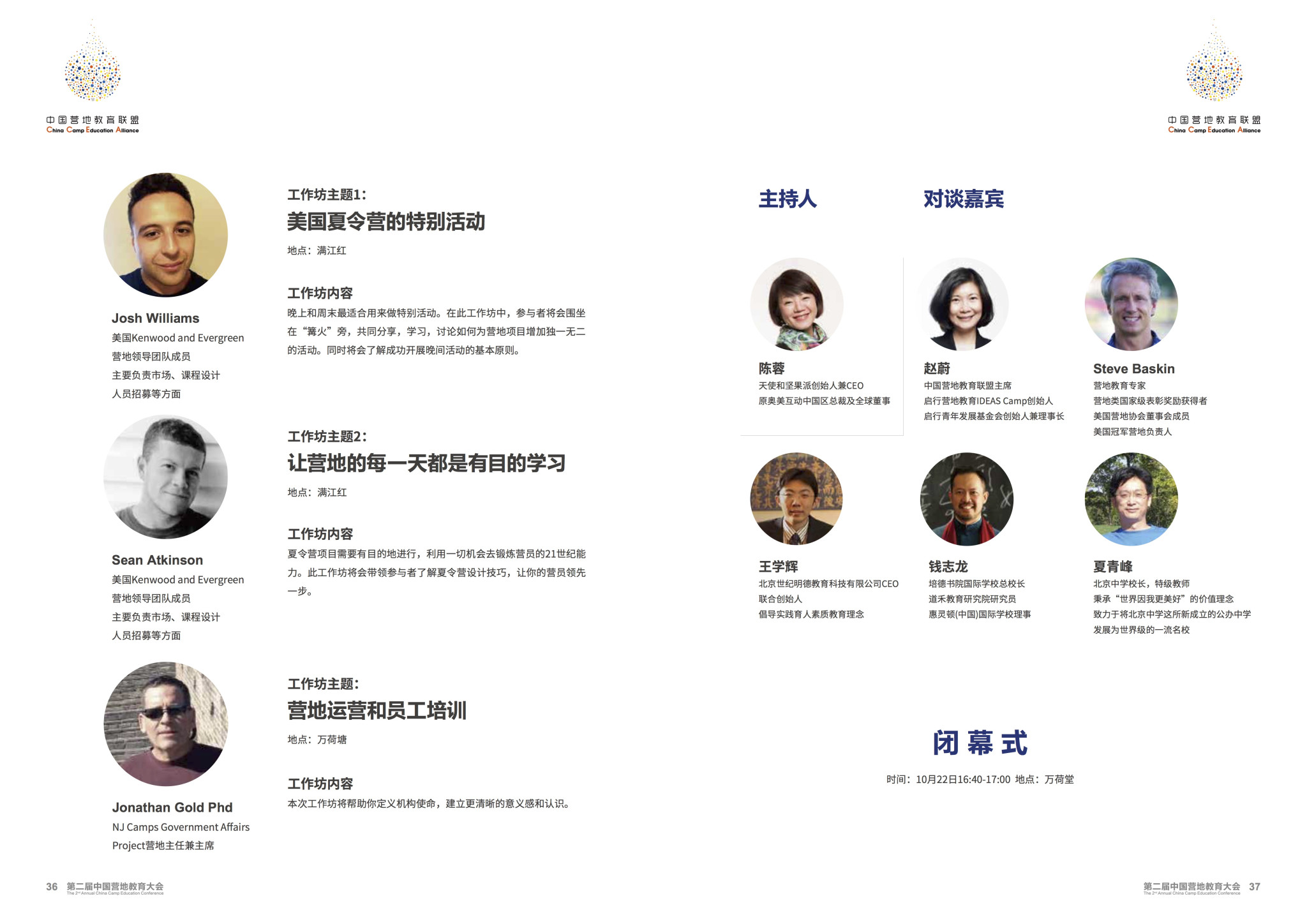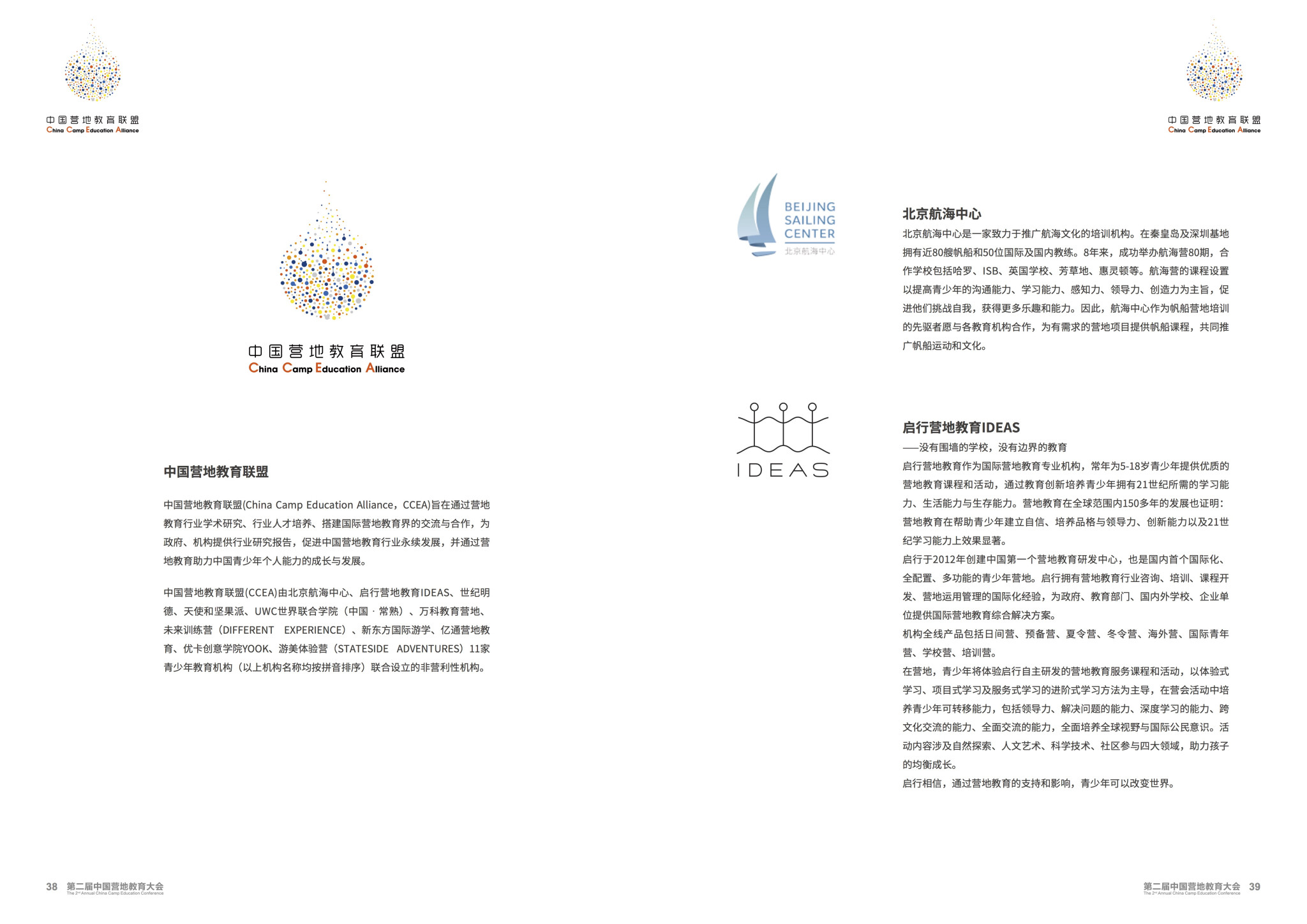 Camp Education Exhibition (2016/10/21-2016/10/22)
The 2nd International Camp Education Exhibition is the largest camp education industry organization and organization exchange event in Beijing. It brings together many outstanding camp education institutions at home and abroad to fully realize industry exchanges and cooperation.
Time: October 21-22, 2016 9:00-18:00
Venue: Beijing Shunyi Heyuanjingyi Hotel